"Om Namah Shivaya Gurave
Saccidananda Murtaye
Nisprapancaya Shantaya
Niralambaya Tejase" - Om
I bow to the presence of the divine within. Our true and highest teacher that lives in and around us as being, consciousness, and bliss. It is ever-present and radiates peace. Lighting the way to transformation.
Maya Vida is a blending of cultures, ideas and methods of approaching life. Maya means illusion in Sanskrit, reminding us that we are here to be delivered from the unreal to the real; to connect, not separate and Vida is life in Spanish. This expression represents two ancient healing systems that are complimentary and reveal how indigenous cultures can teach us to align more synergistically with the natural world. When we live in harmony with nature, we are in touch with the sacred energy that moves though each and every one of us. By being one with the seasons, the animals, and one another, we remember who we truly are–Divine.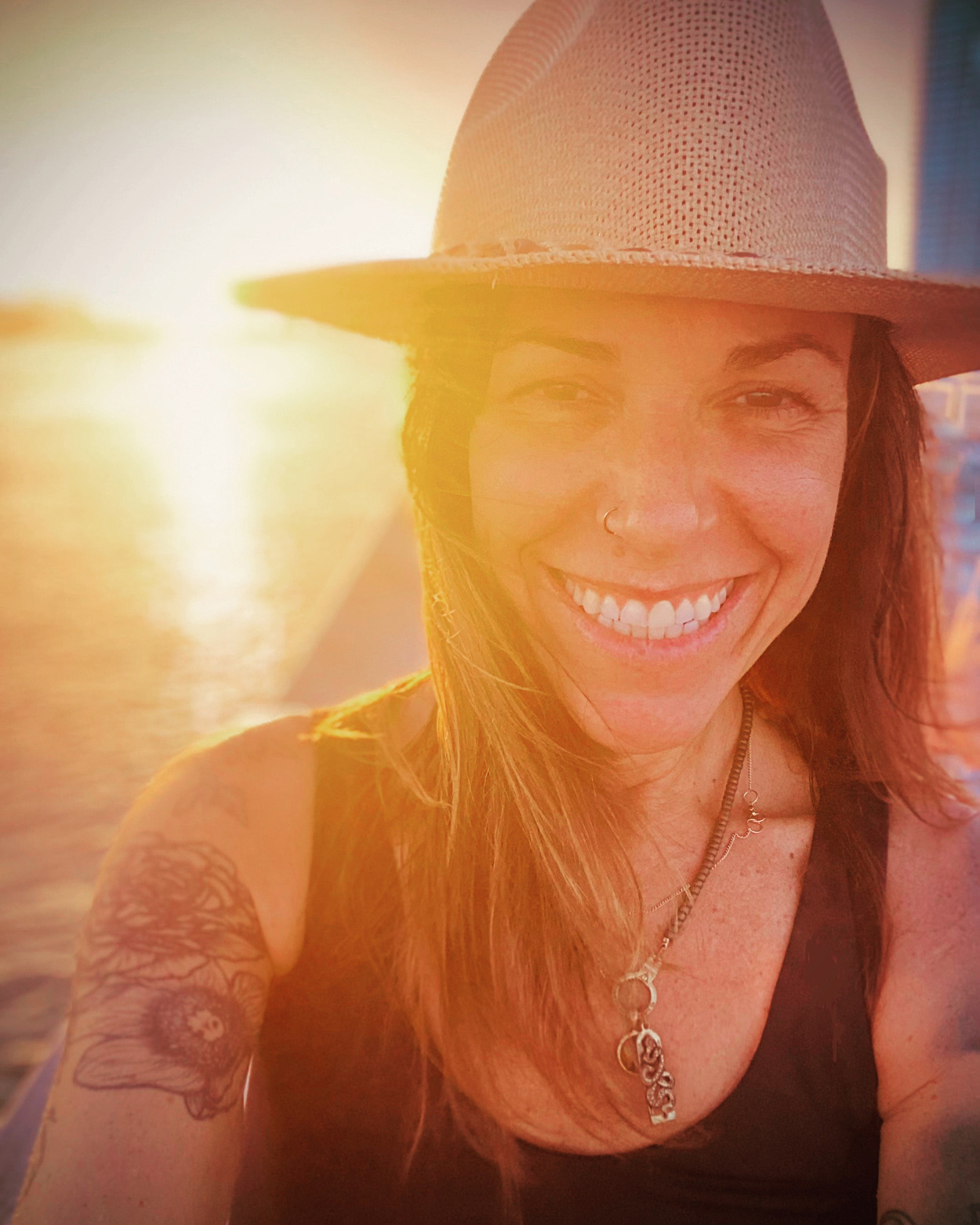 Holistic Therapist, Founder Maya-Vida
After a serious car accident and a sabbatical from my previous career in advertising, I found myself on a new path, immersed nature and all of its resources. I developed a regime of getting outside, moving my body, yoga, Ayurveda, and plant medicine. And as I researched alternative methods of wellness and indigenous healing practices, I discovered an unlimited wealth of natural healing from Mother Earth and ultimately within myself.
Nature's rhythm has always been my teacher when I take the time to listen. There's a way home for all of us when we step outside and take time reconnect to ourselves. By reconnecting to nature and our ancestors ways of healing–we gain a deeper, fuller understanding of who we really are. We uncover the layers preventing us from seeing our true self.
My calling and mission is to help people return to a time of sanctity, ritual, and connection by living in solidarity with the natural world and one another. In vowing to remember who I am, standing in my own light, I am part of a movement that heals and connects humanity to the planet we live on.